---
Launchbox-A collection of simplified and intuitive game emulators for personal computers
Launchbox is a software application intended to be used as a game emulator. Users can now enjoy all of their childhood favorites while still utilizing a modern operating system. Although the primary purpose of this package is an emulator, it offers several additional unique features that gaming fans are certain to enjoy. Anyone who has been searching for an all-in-one application that boasts a user-friendly layout will be happy with what is in store.
Perfectly compatible with PS4/PS3/PS2/Sega Saturn etc
Launchbox12.0 version includes support for countless emulators. Compatible with 87+ emulators! Including 50000+ games! It can run PS3/PS2/Sega Saturn/Wiiu/Game Cube perfectly, and even PS4! we're the best launcher for all your retro and console games. Go ahead. play your favorite game from 1985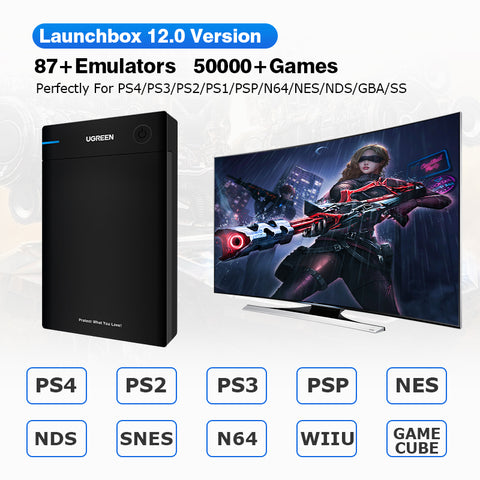 Bigbox Version Available
We provide you with a perpetual license worth $75 for free, through which you can use the paid version of Launchbox Bigbox, you can get all the themes and be able to make your own images or change the content. Take advantage of custom fields, color themes, saved filters, Big Box Mode, and much more, not to mention the new premium features that are coming out all the time.
Supported Windows Platforms
LaunchBox is currently available for Windows 7 and higher. Windows 8, Windows 8.1, and Windows 10 are fully supported. Windows 10 is recommended for the best and most performant experience.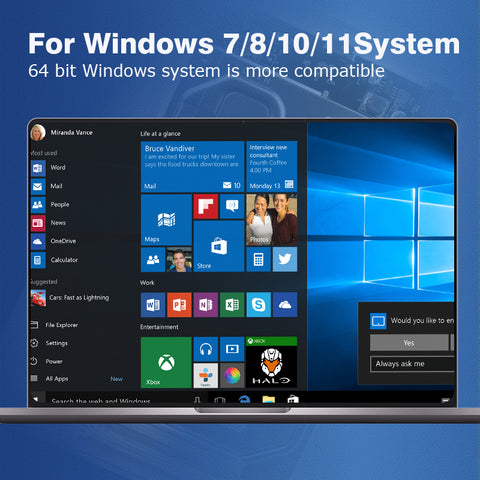 Plug and play!
Plug and play! Using LaunchBox, we only need to import the game, establish the calling relationship between the game and the game program, and then we can centrally manage and run various games, including nostalgic games of various game consoles, STEAM games, EPIC games and other computer games, no matter how much you play For games of this type, you only need to open the LaunchBox.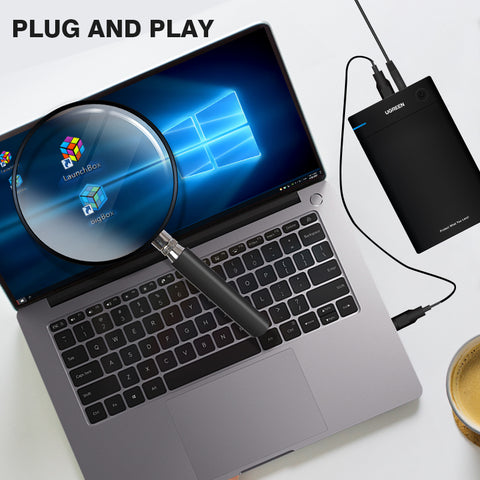 Support search/delete/download games
The operation interface is simple, you can easily find the games you like, and you can also delete the games you don't need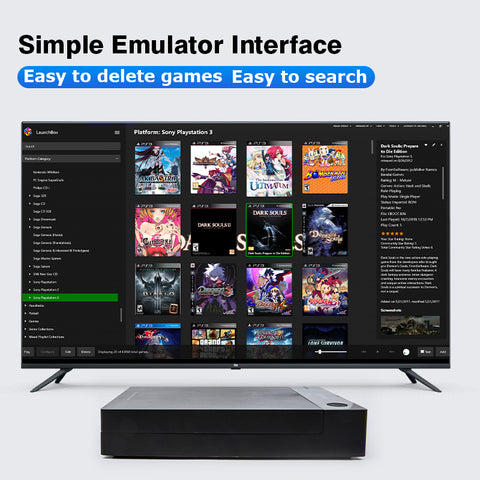 Compatible with X-BOX controller
If you want a mostly smooth experience controller-wise, we HIGHLY recommend an Xbox based controller (we used a 360 controller to configure this). Otherwise, you will likely need to reconfigure most of the emulators (including RetroArch) for the controller you're using with this. All can be done with the keyboard to set up, but as for RetroArch, you can click both L3 and R3 at the same time to bring up the interface with most RetroArch games.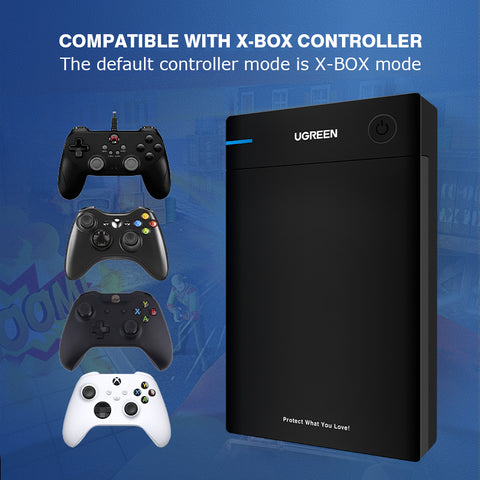 Full-screen display!
Launchbox automatically adapts different aspect ratio of your TV or monitor, and take advantage of a full screen gaming experience.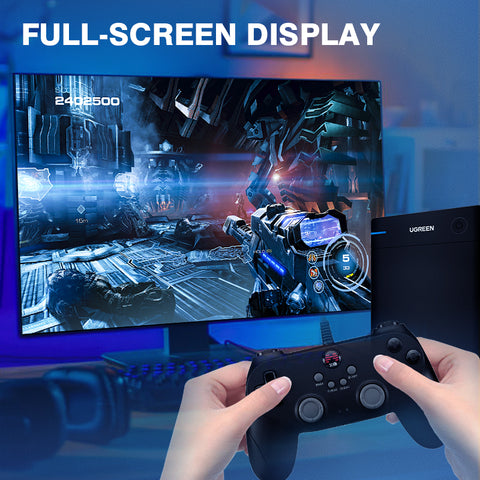 Download the game for free
1.Launchbox is an attractive front end for DOSBox, it supports modern games and retro game emulation.
2.LaunchBox maintains its own crowd-sourced database for a massive number of games. We let you add as much or as little information to your games as you'd like.
3.Launchbox includes many emulators and is the best launcher for all your retro games and consoles games.
4.We automatically import all your games, including your Steam library.
5. We will produce regular how-to videos to address frequently asked question which help you get your games up and running.check out our YouTube channel
6. Contains a large number of arcade games, gorgeous interface, very suitable for making your own arcade cabinet.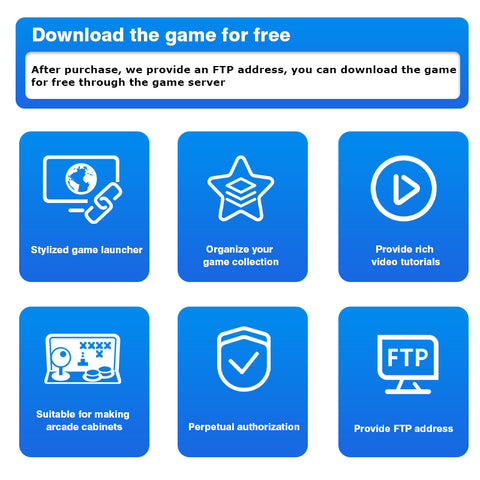 Support game information download
If you have an EmuMovies account, you can pair it up and have the best scraping experience for your games. If you don't have, you also can use LaunchBox's database with it. Other than that, it's all pre-configured and ready to go. BigBox mode also allows to escape from any game with SELECT+START. Some platforms in LaunchBox mode will use Escape or if RetroArch, SELECT+START. LaunchBox itself is more built for the desktop environment.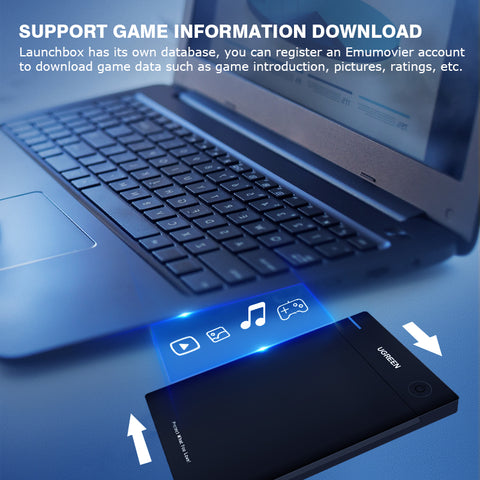 Support 10000+3D games
Steam library import
The launchbox will automatically import all your games, including your steam library. It is not necessarily very complicated, so we make it easy to use. If you have an obsessive-compulsive disorder like us, you can customize all of this freely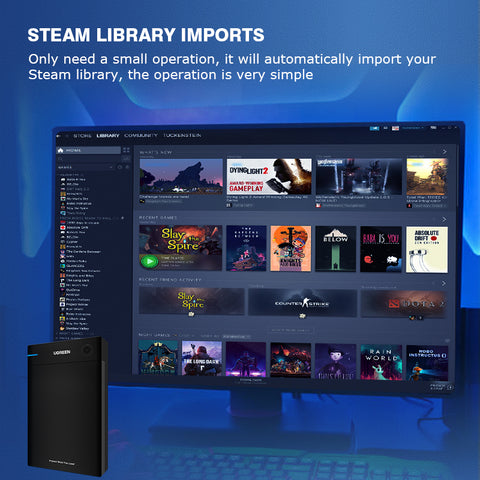 Choose the hard drive that suits you
Product Size